this is the computer version, switch to mobile if needed
main information
(all times are Pacific unless specified otherwise)
go to the bottom of the page to read the timeline in chronological order
mobile version of tracker
computer version of tracker
CLEANING
Soap
It's the best way to wash up (and much easier to find than hand sanitizer).

Disposable gloves
For handling things that might be contaminated. Do not wash or reuse.

Disinfectant wipes
Look for products with active ingredients such as quaternary ammonium, sodium hypochlorite, or hydrogen peroxide.

Towels, clean linens
Or anything else you might need more of as cleaning habits change.
FOOD/NECESSITIES
Supplies of shelf-stable food
Beans, rice, flour, and canned items: enough for a couple of weeks, if access to grocery stores is limited.

Coffee or tea
Or other everyday "necessities".

A first aid kit
Hospitals may be overwhelmed, so you'll want to be able to treat minor problems at home.

90 days of medication
The CDC recommends stocking up on prescriptions, so contact your doctor.
WORK AND ENTERTAINMENT
Yarn, art supplies, or other hobby items
It's a good time to dive into an activity you can do at home. Morale matters!

Things for working from home
From a desk chair to a mouse, it's better to have the tools for your job if it's possible to work remotely.

Electronics and, potentially, spare parts
If your phone or computer breaks, it's an inconvenience in the best of times. Right now, it might be more than that, if stores aren't open to get a replacement.

Games for family time
If you've got kids at home, you'll need distractions!
IF YOU GET SICK
Medication for reducing a fever, like acetaminophen (Tylenol).

A thermometer for monitoring a fever.

Cough and cold medication
including cough drops and lozenges, cough syryps like Dayquil/Nyquil, and decongestants like Sudafed (the active ingredient is pseudoephedrine, so get the much lower cost generic version).

A humidifier can also help with a cough that makes it tough to sleep.

Rehydration solutions
Pedialyte or Gatorade works, but you can make it at home with a liter of drinking water, a scoop of sugar, and a pinch of salt. Plain water or other liquids also work for mild dehydration in adults.
Basics
what is COVID-19?
Coronaviruses (CoV) are a large family of viruses that cause illness ranging from the common cold to more severe diseases such as Middle East Respiratory Syndrome (MERS-CoV) and Severe Acute Respiratory Syndrome (SARS-CoV). [WHO: Coronavirus]
Coronavirus disease (COVID-19) is a new strain that was discovered in 2019 and has not been previously identified in humans. [WHO: Coronavirus]
Coronaviruses are zoonotic, meaning they are transmitted between animals and people. Detailed investigations found that SARS-CoV was transmitted from civet cats to humans and MERS-CoV from dromedary camels to humans. Several known coronaviruses are circulating in animals that have not yet infected humans. [WHO: Coronavirus]
Common signs of infection include respiratory symptoms, fever, cough, shortness of breath and breathing difficulties. In more severe cases, infection can cause pneumonia, severe acute respiratory syndrome, kidney failure and even death. [WHO: Coronavirus]
Standard recommendations to prevent infection spread include regular hand washing, covering mouth and nose when coughing and sneezing, thoroughly cooking meat and eggs. Avoid close contact with anyone showing symptoms of respiratory illness such as coughing and sneezing. [WHO: Coronavirus]
How do I care for myself and family?
Everyone should take care of their health and maintain hand and respiratory hygiene to protect themselves and others, including their own families.
Regularly and thoroughly wash your hands with soap and water, and use alcohol-based hand sanitiser. Maintain at least 1.5 metres or 6 feet distance between yourself and anyone who is coughing or sneezing.
Persons with persistent cough or sneezing should stay home or keep a social distance, but not mix in crowd. Make sure you and people around you, follow good respiratory hygiene, meaning cover your mouth and nose with a handkerchief or tissue or into your sleeve or tissue when you cough or sneeze. Then dispose of the used tissue immediately.
Stay home if you feel unwell with symptoms like fever, cough, and difficulty in breathing. Go to the emergency room if your symptoms turn serious. Do not engage in self-medication.
COVID-19 prepartions

from Dr. Sarah Boon:
These are the basic, solid graphics that people need to understand what to do and not to do in these times. Basic #scicomm, people!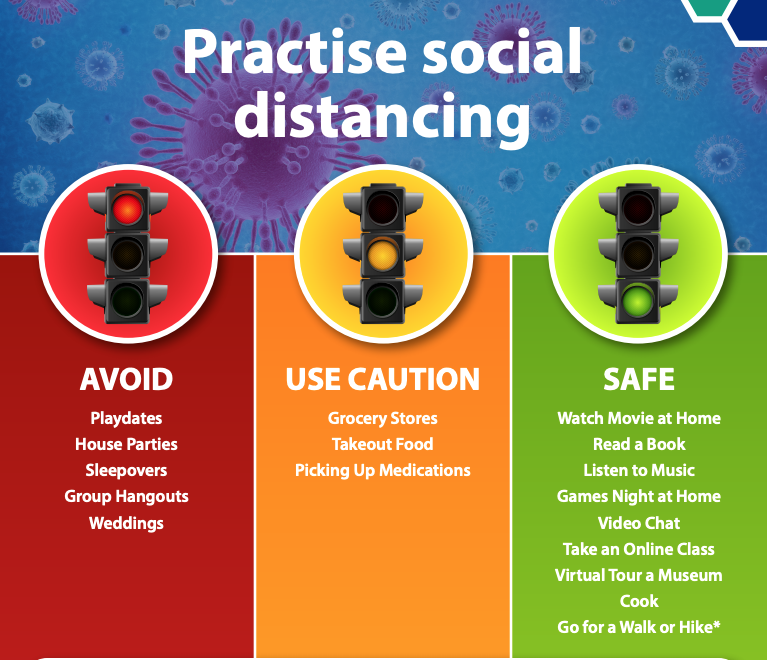 —Dr. Sarah Boon, Co-founder & BoD @ScienceBorealis, Writer, editor, photographer, Former scientist, as posted on Twitter 12:32 pm, 24 March 2020
Coordinate help for charities.
If you have contact info and items needed by other charities, please let us know through the website contact form.
Contact
Feeding the working poor, elderly, and homeless
The Someone Cares Soup Kitchen, Costa Mesa, CA, has an extreme shortage of paper plates, paper napkins, paper towels, plastic forks and spoons, and toilet paper needed to feed hundreds of working poor, elderly, and homeless every day.
If you are in the Orange County area you can contribute. See their website. Please provide contact info for other charities around the world.
720 West 19th Street, Costa Mesa, CA 92627 USA
[949] 548.8861 Office
shannon@someonecareskitchen.org Executive Director
---
pinned items
Items with the light green background are medical or scientific information.
Items with the light red (pink) background are political commentary.

from Peter Morley:
PLEASE RT & HELP! Holy Name Hospital in Teaneck, NJ is DANGEROUSLY close to being out of face masks. Teaneck has been the epicenter of #COVID19 in NJ

PLEASE Contact them directly at: 718 Teaneck Road, Teaneck, NJ 07666 - Tel: (201) 833-3000
—Peter Morley, as posted on Twitter 4:22 pm, 19 March 2020
"We're in a war right now," says hospital chief, sharing precious mask supplies with Holy Name Medical Center, hospital at the center of teaneck, NJ, outbreak.

from Kitty Clinton:
people can check this out. it may help some.
if you know people that sew, this may relieve some issues.
—Kitty Clinton, as posted on Twitter 6:43 pm, 19 March 2020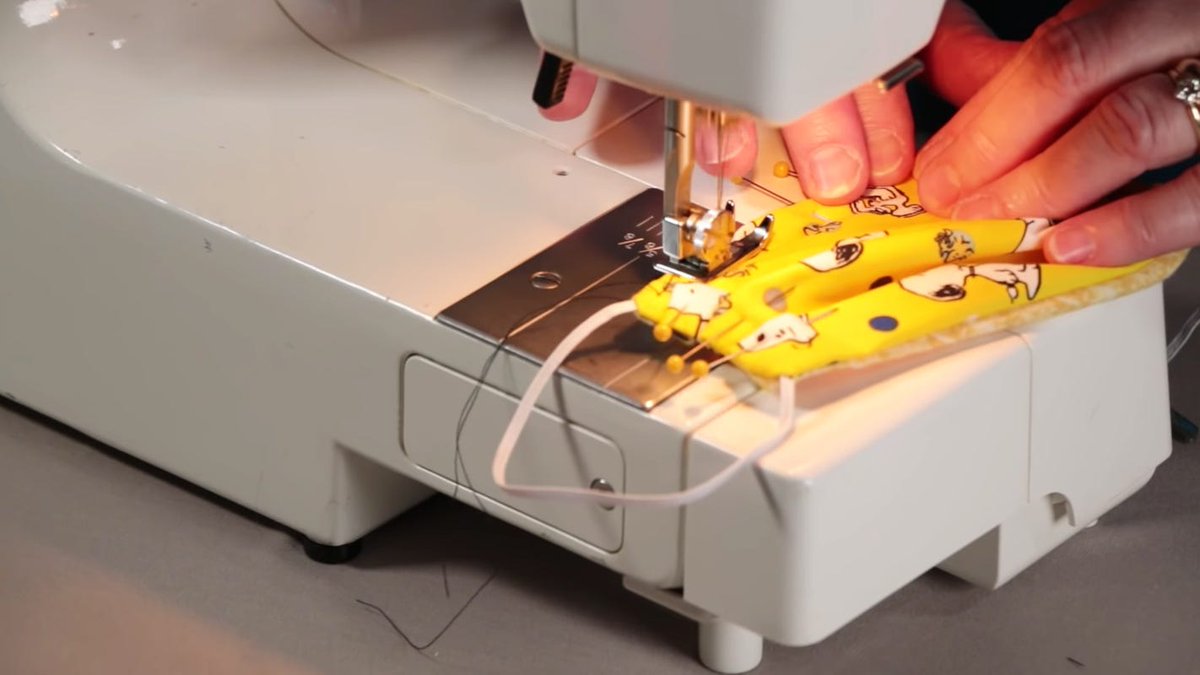 Coronavirus: Citing shortages, Deaconess Health System asked the public to sew CDC-compliant face masks for staff fighting coronavirus.
How to make a Face Mask Instructions
PDF Instructions

from Perry Russom:
Just got off phone with Dr. Peter Slavin, president of Mass General. He is looking for anyone with a 3D printer to help make masks. He says there is a formula online. "I would hope companies across the country…would start making masks later this afternoon."
—Perry Russom, Weekend Anchor/NBC10 Boston Reporter, as posted on Twitter 10:23 am, 19 March 2020

from Alt Jabroni:
We have a group of volunteers crowdsourcing making masks. If you are interested in helping, please let us know.
Twitter: @alt_jabroni
—Alt Jabroni, as posted on Twitter 11:14 am, 19 March 2020

from K. Sennholz MD:
I'M NOT KIDDING HERE:
We need seamstresses who can make masks for doctors.
NO NEW MASKS, running out SOON.
If you or you and a group can get together and make masks, it would be greatly appreciated.
ALL STATES are running out of masks.
—K. Sennholz MD, as posted on Twitter 5:29 pm, 18 March 2020

from David Sinclair, PhD AO:
Here's a summary of the results of studies testing various medicines and therapies against #COVID19, including those currently available in the US. COVID-19 Science Report Therapeutics 13 Mar
—David Sinclair, PhD AO, as posted on Twitter 10:43 am, 17 March 2020

from David Sinclair, PhD AO:
Hospital staff caring for critically ill patients are encouraged to read this article @JAMA_current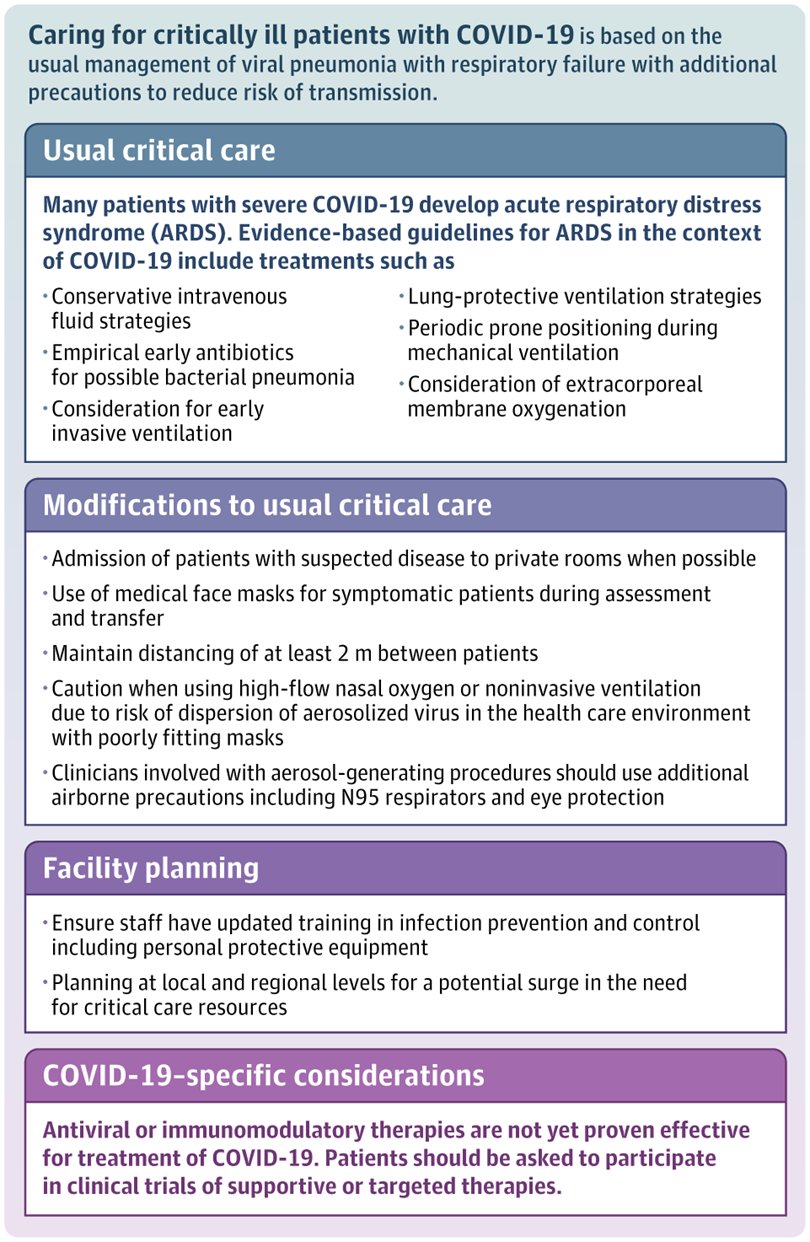 —David Sinclair, PhD AO, as posted on Twitter 9:42 am, 17 March 2020

from David Sinclair, PhD AO:
The simplest way to distinguish #coronavirus from a common cold is that the COVID-19 infection does not cause a cold nose or wet cough, but it does create a dry and rough cough. Fever is also an early sign. If you are sneezing, don't be concerned...
If you or a family member has difficulty breathing or continual shortness of breath, persistent pain or pressure in the chest, new confusion or inability to arouse, or bluish lips or face, the CDC says you should seek medical attention immediately:
The virus is typically first in the throat causing inflammation & a feeling of dryness. This lasts 3-4 days. The virus then travels through moisture in the airways to the trachea & into the lungs, causing pneumonia for 5-6 days, which makes it very hard to breathe.
Pneumonia manifests with a high fever and difficulty breathing. The common cold is not accompanied, but there may be a choking sensation. In this case, a doctor should be called immediately.
People with serious chronic medical conditions like heart disease, diabetes, lung diseases, immune deficiencies, or lack a spleen are most at risk. Contact your healthcare about obtaining extra essential medicines. If you cannot get them, consider using mail-order.
People are infectious a few days before they even have symptoms. Based on yesterday's @NatureMedicine paper I posted, about a case of #COVID19 in Australia, it took a week after admission for the virus to be undetectable in a nasal swab. It took her two weeks to recover.
Hospital staff have suggested doing this simple verification every morning: Breathe in deeply and hold your breath for 10 seconds. If this can be done without coughing, without difficulty, there is likely no fibrosis in the lungs, indicating the absence of infection...
Ensure that your mouth & throat are always wet, never dry. You should drink a sip of water every 15 minutes. Even when the virus enters water or other liquids through the mouth, it will get flushed directly into the stomach. (Note: I don't know if this is true but it can't hurt).
The virus hates heat & dies if it is exposed to temperatures greater than 80°F (27°C). Therefore hot drinks such as infusions, broths or simply hot water should be consumed. These hot liquids may kill the virus and are easy to ingest. Raw food from public places are risky...
The virus has a large size (a diameter of 400-500 nanometers) so N-95 face masks can stop it. Stay 6-10 feet away from others to allow the virus to fall to the ground. Fortunately, sneezing is not a common symptom of #COVID19.
When the #coronavirus is on hard surfaces, it survives 12-96 hours. If you touch public doors, appliances, railings, touchscreens, elevator buttons, etc, wash hands for > 20 sec with soap and/or disinfect with alcohol gel. Use elbows, knuckles & sleeve-covered hands when possible.
The virus can live nested in clothes and tissues for 6 - 12 hours. It has an outer lipid membrane, so common detergents will kill it. Things that cannot be washed should be exposed to the sun for a day and the virus will surely die. #CoronavirusUSA
#coronavirus seems to survive on hands for > 10 minutes, during which time you will probably rub your eyes or touch your nose or lips. We usually touch our faces every 12 seconds. So, wash your hands often. Also, act like you have #COVID-19 and you don't want to spread it.
—David Sinclair, PhD AO, as posted on Twitter 9:42 am, 17 March 2020

from David Sinclair, PhD AO:
Since my Harvard lab closed yesterday, I've been reading and interpreting this week's published papers on #COVID19. What follows is a thread of information, my interpretation, links to sources & predictions. Let's start with what you need to know...
Treatments that seem to work are chloroquine (a cheap malarial drug), Gilliad's remdesivir with interferon-beta (in clinical trials from COV-19), plasma from recovered patients, and a steroid (methylprednisilone). Doctors in US are now using remdesivir off-label.
SARS-CoV2 attacks pneumocytes in lung, intenstine, heart & cells lining blood vessels. In lung, CoV2 prevents cells from making biological detergents to keep lung passages open. Acute respritory distress follows. O2 levels fall…but there may be a dangerous underlying process.
New work out of China yeterday [14 March 2020] says COVID-19 might also involve abnormal blood production. CoV genes 1 & 8 are predicted to interfere with heme, the red compound in blood, by kicking out the iron. Would explain why chloroquine seems effective as a treatmet.
Chloroquine is predicted to prevent orf1ab, ORF3a, and ORF10 from attacking heme (red in red blood cells) and inhibit the binding of ORF8 to heme. Although 99% of the virus is seemingly stable, what's disturbing is ORF 1 and 8 are mutating the fastes.
Positions nt28144 in ORF 8 and nt8782 in ORF1 are evolving. Samples out of China show they'd mutated 30.53% (29/95) and 29.47% *28/95), respectively. I'm currently figuring out why these are the ones mutating and how that could change the situation.
It may explain why diabetics and elderly are more susceptible. Blood sugar levels usually increase as we get older, increasing the amount of glycated hemoglobin (HbA1c) (I've tweeted about this before). The authors suggest there people would be more susceptible because the virus could more easily dirupt the heme in the red blood cells. If so, the virus is very smart: it destroys the ling so patients can't take up oxygen AND reduces the body's ability to carry oxygen. (For this & other reasons, you should eat healthily the next 2 years).
These ideas are testable. COVID-19 should correlate with HbA1c levels (*seems true). Patients should have abnormalities in heme/porphyrin & they might have higher levels of free iron in tissues & blood. I will update with more info as it comes in. Stay safe. Below are links...
Blood, HbA1c, and chloroquine
CoV2 mutations
Symptoms
Susceptibility/Risk
Fatality
Therapies
Remdesivir
—David Sinclair, PhD AO, as posted on Twitter 4:35 pm, 14 March 2020

from Florian Krammer:
Thread: 1) OK, so I promised to explain the manuscript that we just put on medRxiv
medRxiv: A serological assay to detect SARS-CoV-2 seroconversion in humans
2) First, I wanted to thank our awesome collaborators @VivianaSimonLab at Sinai, @Olli_Vapalahti @hepojoki at University of Helsinki and @kedzierskalab at University of Melbourne. This would not have been possible without them.
3) Now, typically, when we get infected with a virus, we make antibody responses, especially against proteins on the surface of the virus. Often these antibodies can neutralize the virus and protect us from getting infected again.
4) The main target on the surface of most coronviruses is the spike protein, or S. below you see a model of the virus and a visualization of a crystal structure of the spike of SARS-CoV-2 (solved by @veeslerlab - heroes!).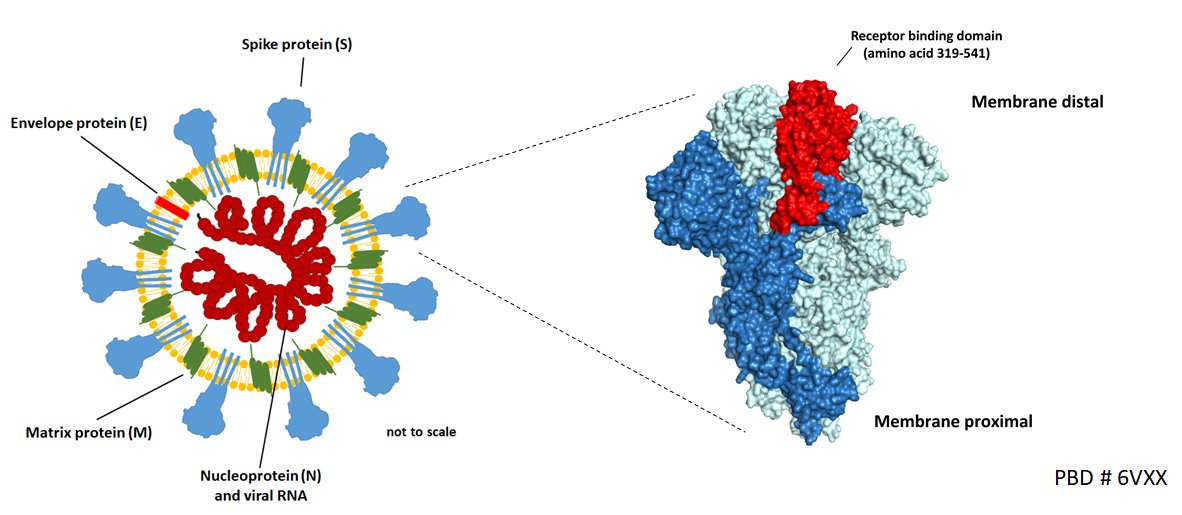 5) Now, in order to detect antibodies, we use an ELISA or enzyme-linked immunosorbent assay. For this, an antigen - in this case the spike protein - is coated on a sticky plastic plate (a miniaturized format). Then we let serum from patients react with it and can detect that.
6) So, first, we needed the spike antigen. We don't want to sue the virus for various reasons. So we make recombinant antigen. We can do that in insect cells or in mammalian cells in cell culture. We made two versions: a soluble version of the full spike trimer.....
7) ...and the receptor binding domain (RBD) which is part of the spike on its own (the red part in #4). Then we run them on a gel to see if they look OK and purified. i=insect, m=mammalian. Here are the recombinant RBD proteins. They turned out very nicely.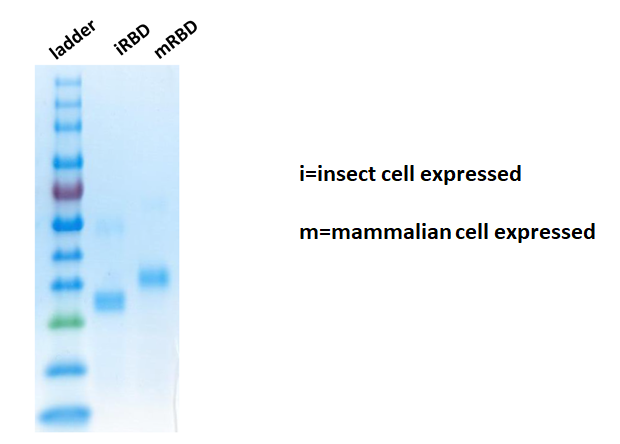 8) And here are the full length proteins. We added several stabilizing mutations. nevertheless, we got two bands. One full length version and a degradation product. We don't know why but think this is not important for assay.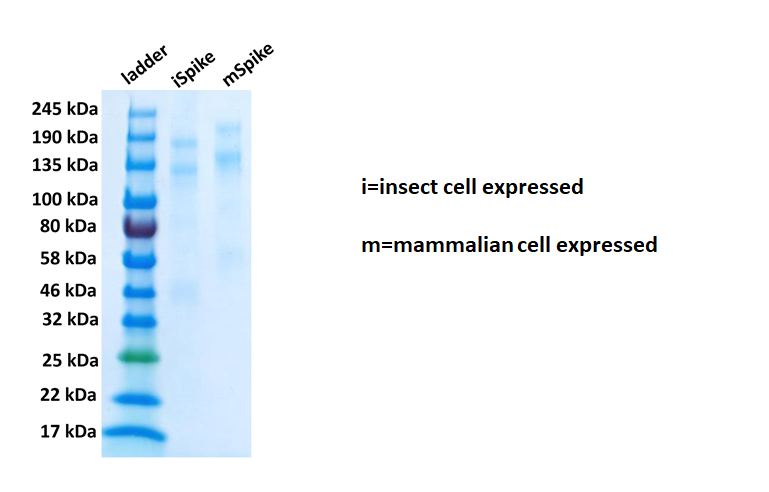 9) So we had the following sera from controls (not exposed to COVID19) and from COVID19 patients.The controls are from different age groups. Also, we had serum from a person with a confirmed NL63 infection. NL63 is a human CoV that causes common cold and uses the same receptor...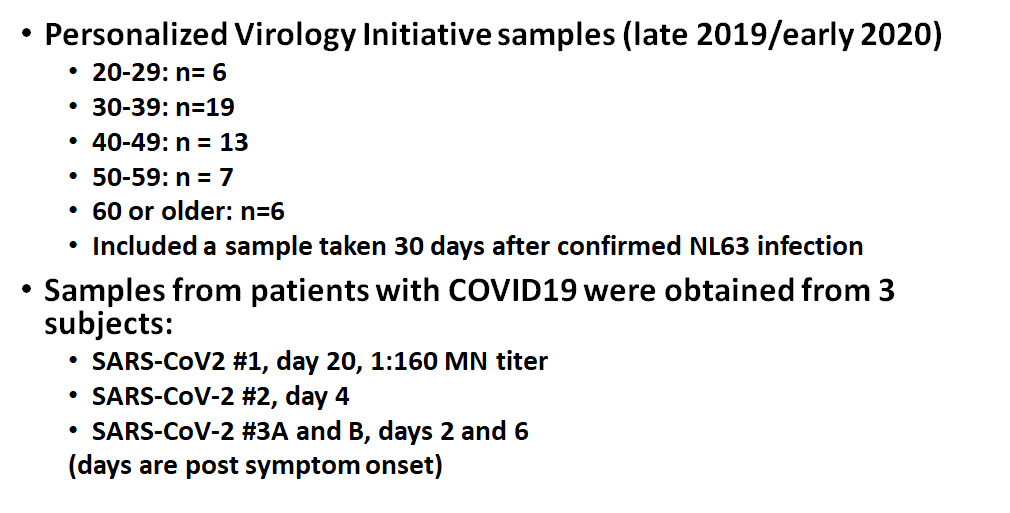 10).....as SARS-CoV-2, namely ACE2. We though if we get any crossreacivity to the spike of SARS-CoV-2, then with this sample. So we ran our ELISAs. For this the serum is diluted out and you get these curves. The higher up on the y-axis, the more reactivity. We used all four......
11)....proteins as substrate to compare. Reactivity was a little lower to RBD than the full length spike. But it was clearly possible to distinguish sera from COID19 patients (red) and sera from controls (black), including the NL63 serum (green).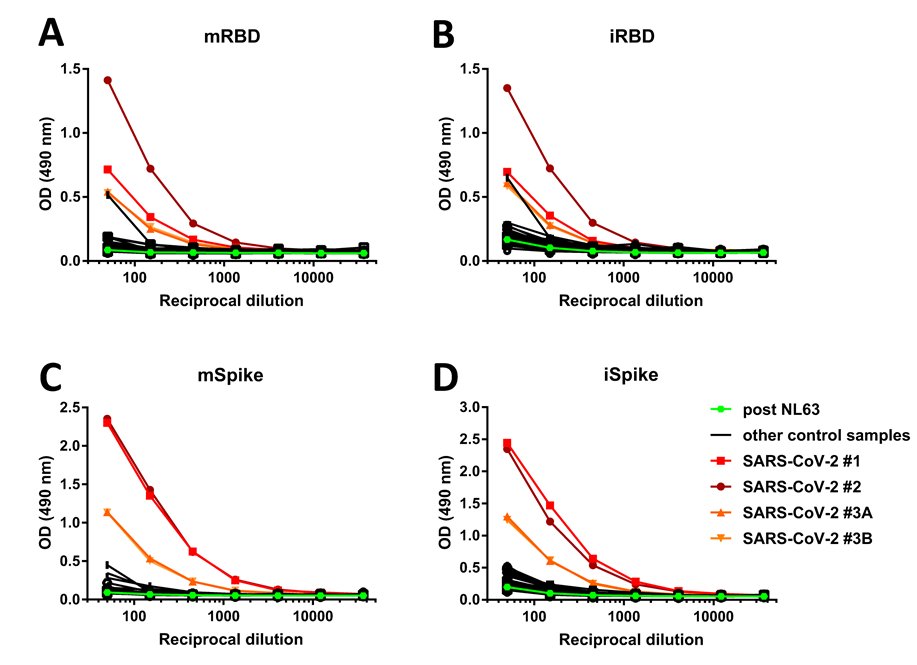 12) We can quantify the area under the curve to make this easier to grasp. Here we saw more background reactivity with the insect cell derived proteins than the mammalian cell derived ones.
13) I won't go into details about isotypes of mAbs we found in the positives, but that was also pretty interesting.
14) Now, what does this all mean? A) With this assay we can figure out who was infected and who wasn't. That means we can determine the true infection rate and infection fatality rate. B) We can use the assay to screen for people who seroconverted and are now immune.....
15)...and they can donate their serum and it can maybe used to treat patients. C) We can test health care workers and ask the ones who are already immune to work with infectious patients. In that way the virus is not easily spread to colleagues or other patients. And D) ....
16)...we can now use this assay to better study how our immune response reacts to the virus. And then there are two more take home messages that are important: First, it looks like we are all naive, meaning we have no immunity whatsoever to SARS-CoV-2. That would....
17)....explain why it spreads so quickly. And second, it means we make an immune response to the spike. Antibodies to the RBD domain are often neutralizing, and it is likely (but needs to be confirmed) that once the antibody response sets in, we become protected.
18) Please keep in mind that these conclusions are preliminary and based on small numbers. Larger studies to confirm this are needed and ongoing. We have started to share the reagents globally and hope that this or similar assays can be set up in many places.
19) Finally, I want to thank the student who took the lead on this, Fatima Amanat as well as my whole group of dedicated students, postdocs, techs and assistant professors who dropped all their beloved influenza work to help out with creating tools to fight SARS-CoV-2.
—Florian Krammer, Professor at the Department of Microbiology, Icahn School of Medicine at Mount Sinai, as posted on Twitter 6:35 pm, 18 March 2020

from Bill Wang:
Dr. Krammer, if the patient previously contracted SARS-CoV, could this patient get cross-reaction to SARS-CoV-2 S protein ELISA? btw, I translated your previous tweet and posted on weibo, people are super thankful for you were standing up for them. https://m.weibo.cn/status/4480098616481724?
—Bill Wang, as posted on Twitter 6:40 pm, 18 March 2020

from Florian Krammer:
It is likely that a SARS-CoV positive person would cross-react. But there are only 7200 of them worldwide.

Thanks for translating! Yeah, I am sick of people blaming people. We need to work together to fight this!
—Florian Krammer, Professor at the Department of Microbiology, Icahn School of Medicine at Mount Sinai, as posted on Twitter 6:43 pm, 18 March 2020
---
Latest news and historical timeline
(all times are Pacific unless specified otherwise)
go to the bottom of the page to read the timeline in chronological order
---