This Side of Sanity RSS
News Feed







Willie Dixon for Songwriters Hall of Fame
The Songwriters Hall of Fame, an arm of the American National Academy of Popular Music, only has two blues songwriters among its inductees. They are W.C. Handy (identified as the "father of the blues", on the assumption that nobody would otherwise know he was) and Eric Clapton (who was obviously inducted as a rock songwriter).
Given the influence of the blues, the origin of rock, country, R&B, and even hip hop, as well as its strong influence on jazz, this is a shameful omission.
The lack of blues songwriters can't be attributed to lack of musical knowledge of the past, because there is an entire wing for Early American Song (1800-1879) and another wing for Tin Pan Alley (1880-1953).
We need to get at least one more blues songwriter into the Songwriters Hall of Fame. Well, actually, a lot more than that, but at least one more to start.
Listen free every Sunday afternoon
1-3 p.m. Pacific Time (10 am to noon Eastern Time)
world wide at KOCI
listen on the web
I asked Big Dave Toole of KOCI's Dr. Barry's Traveling Medicine & Blues Show (Sundays, 1-3 p.m. Pacific time or 4-6 p.m. Eastern time) who he recommended. He immediately suggested Willie Dixon, explaining that he wrote numerous hits for all of the major artists of the blues era.
Willie Dixon wrote more than 500 songs. Some of Willie Dixon's most famous compositions include "Hoochie Coochie Man", "I Just Want to Make Love to You", "Little Red Rooster", "My Babe", "Spoonful", and "You Can't Judge a Book by the Cover". And he cowrote the Led Zeppelin hit "Whole Lotta Love" and wrote the music for the Led Zeppelin song "Bring It On Home". You can find a list of some of his songs at Wikipedia.
"The blues are the roots and the other musics are the fruits. It's better keeping the roots alive, because it means better fruits from now on. The blues are the roots of all American music. As long as American music survives, so will the blues." stated Willie Dixon.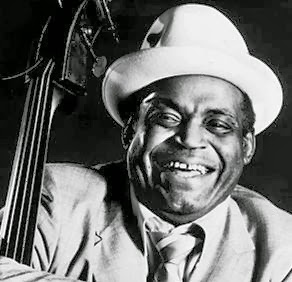 Among the artists who recorded Willie Dixon songs are: Aerosmith, Allman Brothers Band, Animals, April Wine, the Band, Beat Farmers, Jeff Beck, Captain Beefheart, Chuck Berry, Black Crowes, Blues Brothers, Box Tops, Eric Burdon, Paul Butterfield, Canned Heat, Eric Clapton, Climax Blues Band, Sam Cooke, Elvis Costello, James Cotton, Robert Cray, Cream, Spencer Davis Group, Derek and the Dominos, Bo Diddley, Dion, Doors, Everly Brothers, Fabulous Thunderbirds, Faces, Marianne Faithfull, Dr. Feelgood, Fleetwood Mac, Foghat, Sue Foley, Marc Ford, Robin Ford, J. Geils Band, Grateful Dead, Buddy Guy, Jeff Healy, Jesus and Mary Chain, Bill Haley, PJ Harvey, Jimi Hendrix, Humble Pie, Mick Jagger, Etta James, Mungo Jerry, Tom Jones, Candye Kane, Albert King, B.B. King, Kinks, Led Zeppelin, Los Lobos, Manfred Mann, John Mayall & the Bluesbreakers, Barry McGuire, Meat Puppets, Megadeth, Merseybeats, Steve Miller, Monkees, Gary Moore, Van Morrison, Motörhead, Charlie Musselwhite, Willie Nelson, New York Dolls, Oingo Boingo, Peter, Paul, and Mary, Tom Petty and the Heartbreakers, Phish, Pointer Sisters, Elvis Presley, Pretty Things, Jimmy Reed, Righteous Brothers, Paul Rodgers, Rolling Stones, Otis Rush, Savoy Brown, Bruce Springsteen, Steppenwolf, Sting, Styx, Koko Taylor, Ten Years After, Rufus Thomas, George Thorogood, Big Mama Thorton, Tina Turner, UFO, Stevie Ray Vaughan, Yardbirds, Little Walter, Muddy Waters, Junior Wells, Leslie West, White Stripes, Sonny Boy Williamson II, Kim Wilson, Johnny Winter, Jimmy Witherspoon, Howlin' Wolf, Link Wray, and ZZ Top. And, hey, that's a partial list.
Willie Dixon left behind the Blues Heaven Foundation to promote the blues, including events and scholarships.
You can contact the Songwriters Hall of Fame directly at info@songhall.org.
You can also contact this website to add your support to this movement (and get a free mention of your band if you support this nomination on your website). Just use thecontact form below. And famous people are welcome to add their voice too (just include some way that I can be sure your support is from the real star).
And please feel free to promote this on your website, Facebook, Twitter, radio, television, smoke signals, semaphore flags, telegraph, teletype, newspapers, or whatever you can think of.
other halls of fame
Willie Dixon was posthumously inducted into the Rock and Roll Hall of Fme in 1994 and was an inaugural inductee into the Blues Hall of fame in 1980.
Portions of the Rock and Roll Hall of Fame official biography that relate to songwriting:
"Willie Dixon has been called "the poet laureate of the blues" and "the father of modern Chicago blues." He was indisputably the pre-eminent blues songwriter of his era, credited with writing more than 500 songs by the end of his life. …

Some of the now-classic songs he wrote for others during his lengthy tenure at Chess include "Hoochie Coochie Man," "I'm Ready" and "I Just Want to Make Love For You" (Muddy Waters); "Back Door Man," "Spoonful" and "I Ain't Superstitious" and "Wang Dang Doodle" (Howlin' Wolf); and "My Babe" (Little Walter). Although he didn't write for Chuck Berry, Dixon played bass on most of his early records. …

Dixon returned to Chess in 1959, and the Sixties saw the full flowering of his talents there. In addition to writing and producing some of his greatest works during that decade, he recorded a series of albums …

In his later years, Willie Dixon became a tireless ambassador of the blues and a vocal advocate for its practitioners, founding the Blues Heaven Foundation. The organization works to preserve the blues' legacy and to secure copyrights and royalties for blues musicians who were exploited in the past. Speaking with the simple eloquence that was a hallmark of his songs, Dixon put it like this: "The blues are the roots and the other musics are the fruits. It's better keeping the roots alive, because it means better fruits from now on. The blues are the roots of all American music. As long as American music survives, so will the blues." …

Read the Rock and Roll Hall of Fame official biography in its entirety."
comments from famous musicians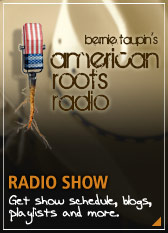 Bernie Taupin: Bernie is most famous for being cowriter of most of of Elton John's early hits. Bernie wrote a very eloquent blog entry on why Willie Dixon should be in the Songwriters Hall of Fame. Read the entire blog at An Open Letter To The Songwriters Hall of Fame. I have sent him a letter asking to quote his blog. In the meantime, here is Bernie's opening paragraph:
"Once again I'm forced to express my utter frustration with The Songwriters Hall of Fame nominating committee for failing to lionize and reward the work of Willie Dixon, arguably the greatest and single most successful blues composer of the 20th century. His inclusion in the Songwriters Hall of Fame is embarrassingly overdue." —Bernie Taupin
comments from the general public
"Despite penning many of the greatest blues songs of all time, Willie Dixon is a shocking omission from the Songwriters Hall of Fame.
One of Dixon's fellow songwriters, lyricst Bernie Taupin, is hoping to right that wrong.
…
Taupin, of course, is the longtime lyricist for pop legend Elton John. The two men were inducted in the Songwriters Hall of Fame in 1992 and, clearly, Taupin would like to be joined by the legendary Dixon, who passed away during that same year." —Blues Music Now Blog.
This has been discussed on the internet since at least 2005:
"Should already be in" —irlshqit on RateItAll (11/29/2005).
"If guys like this aren't already in, it's pretty hard to take this "hall of fame" seriously." —Djahuti on RateItAll (11/29/2005).
"Willie Dixon sowed the very seeds that sprouted the ROOTS of Rock n Roll. PAY THIS MAN HIS DUE !!!!!" —FranksWildYearss on RateItAll (11/25/2005).
on-line petition
The on-line petition is coming soon. Until it is ready, please use the comments form below.