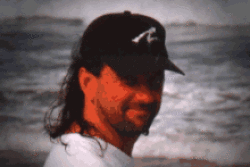 Charlie Wine
primary skill: Songwriter - Composer
additional skills: Guitar - Rhythm, Vocalist - Male, Producer
genre: Adult Album Alt (Triple A)
also: Alternative Country, Classical - Crossover, World Fusion
website:
cd available at:
e-mail:
telephone:
mailing address:
signed to: unsigned
major influences: Stephen Stills, CSN&Y and Leonard Bernstein
similar artists:
location:
biography
As a guitar player, singer, songwriter I've been published by Stephen Stills Music. I then began collaborating with my twin brother, a poet, in "serious" works of poetry and music. That led to meeting and becoming friends with Leonard Bernstein. Since Lenny's unfortunate passing I have been named a Leonard Bernstein Artist Fellow. Right now I am again working with my twin, who lives in Stockholm, on a global music project for peace, VOW. Our partners include the Nobel Peace Laureates ( Mandela, Tutu, Dalai Lama, etc.) and the UN. To learn more about the Voices of the World project go to www.ivow.net.
upcoming shows

location
date
time
price
notes
support live music
record label:
music publisher:
management:
publicity:
to make updates or changes send e-mail to contact00@ThisSideofSanity.com with this reference number cm000002
listings without contact info will be removed December 31st
---
This Side of Sanity
presents
composer listings
Free capsule summary web pages for independent bands and solo acts. Send your basic information (name, e-mail, phone, mailing address, website, instrument(s), style/genre, general location/country, etc.) to contact00@ThisSideofSanity.com. Keep total text information under 12K and limit of a single JPEG or GIF attachment (smaller than 23k). This is all done by hand, so please be patient on listings being added.
Also, after I find a reliable service, I will be resuming the internet radio station MiloRadio.com — so feel free to submit CDs toMiloRadio.com, PO Box 1361, Tustin, Calif, 92781, USA.
---
song information
---
music | poetry | art | essays | humor