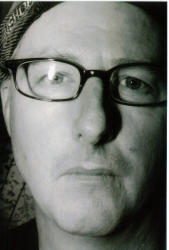 Jeff Dowd & Barely Breathing
primary skill: Drums/Percussion
additional skills: Songwriter - Composer, Producer, Keyboards
genre: Modern Rock
also: Contemporary Jazz, World Fusion, Alternative Rock
website:
cd available at:
e-mail:
telephone:
mailing address:
signed to: unsigned
major influences: Tony Williams, Genesis, Dixie Dregs, Buddy Rich
similar artists:
location:
biography
Jeff Dowd has been playing drums since age 9 and playing his first clubs in his teens. Graduating with a music degree in percussion, the drum set became the instrument of choice. After setting up his first recording studio in 1997, Jeff has released two independent cds under the Barely Breathing Band name. The first cd was completely instrumental. The CD was used on a ABC TV show, help the band become one of the best bands of Cincinnati in 1999 and got recognition inside the industry as a fairly well produced "alternative fusion " album. For the second album, more studio equipment was purchased and the entire CD was done in house. On the second album, numerous vocal tracks were added, along with the trademark fusion tracks. The CD hit over 100 college radio stations with its alternative fusion flavor. Currently the live band is playing concerts and opening for like acts as they tour through town.
One reviewer has said the music is the intersection where KingsX, Steely Dan, Zappa and the Yellowjackets all crash!Some other comments from folks in the bsiness are:
"the musicianship is apparent"— michelle belcher- arista records
"an eclectic collection of intricate tunes held together by exceptional musicians"— sound advisors-nyc
"infectious grooves and melodic hooks"— parker music group- Hollywood
"talented musicians and great music"— steve barri, jvc music, Hollywood
"accomplished artists of talent and originality"— lee townsend, verve record group, nyc
"what a lineup! the talent is evident"— leslie reed, cherry entertainment, nyc
upcoming shows

location
date
time
price
notes
support live music
record label:
music publisher:
management:
publicity:
to make updates or changes send e-mail to contact00@ThisSideofSanity.com with this reference number dr000005
listings without contact info will be removed December 31st
---
This Side of Sanity
presents
drums/percussion listings
Free capsule summary web pages for independent bands and solo acts. Send your basic information (name, e-mail, phone, mailing address, website, instrument(s), style/genre, general location/country, etc.) to contact00@ThisSideofSanity.com. Keep total text information under 12K and limit of a single JPEG or GIF attachment (smaller than 23k). This is all done by hand, so please be patient on listings being added.
Also, after I find a reliable service, I will be resuming the internet radio station MiloRadio.com — so feel free to submit CDs toMiloRadio.com, PO Box 1361, Tustin, Calif, 92781, USA.
---
song information
---
music | poetry | art | essays | humor