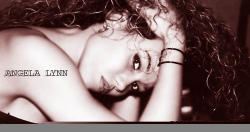 Angela-Lynn
primary skill: female vocals
additional skills: Keyboards
genre: R&B
also: Mainstream Rock, Pop, Country
website:
cd available at:
e-mail:
Jaelstorm2003@yahoo.co
telephone:
mailing address:
signed to: unsigned
major influences: Whitney, Celine, Mariah, Keys, Britney, Shania
similar artists:
location:
biography
19-Multi Talented Vocalist with incredible Range & her Own Unique Style A Stage Performer since the age of 7.
Performed The National Anthem twice for now Superbowl XXXVI Champs/ The New England Patriots
Dec-2001 Shared the Stage at Coca Cola True Talent Contest with Recording Artists, Royce DA 5'9" Code5,and Chart Topper B2K
Oct-2001 Selected to compete in Ed McMahon's Nextbigstar.com Online Talent Competition Ended up making the final 6
Was Selected from audition process for the Hasbro Ekara "Pop Diva for a day" Multi- City Mall Tour— Vocal Demostration of the Karaoke Toy.
The Country Music Organizations of America The American Eagle Awards/Youth Division/Won New Country Female 1999 Vocalist & Entertainer
Has Won Many Vocal Competitions
Donated Countless Hours Raising Money For The Awareness of Aids And Cancer Though Singing.
Also Enjoys Dancing Cheerleading & Being Creative.
Class of 2001 Most Talented, UCA All-Star Cheer Squad, and Captain.
Additional Photos/ Information available upon request…
I Am So Ready To Take My Place in This World To Fulfill My Dreams Of Music
IF YOU HAVE THE HIT — I HAVE THE VOCALS AND THE HEART TO BRING IT TO LIFE.......
upcoming shows

location
date
time
price
notes
support live music
record label:
music publisher:
management:
publicity:
to make updates or changes send e-mail to contact00@ThisSideofSanity.com with this reference number fv000014
listings without contact info will be removed December 31st
---
This Side of Sanity
presents
female vocalist listings
Free capsule summary web pages for independent bands and solo acts. Send your basic information (name, e-mail, phone, mailing address, website, instrument(s), style/genre, general location/country, etc.) to contact00@ThisSideofSanity.com. Keep total text information under 12K and limit of a single JPEG or GIF attachment (smaller than 23k). This is all done by hand, so please be patient on listings being added.
Also, after I find a reliable service, I will be resuming the internet radio station MiloRadio.com — so feel free to submit CDs toMiloRadio.com, PO Box 1361, Tustin, Calif, 92781, USA.
---
song information
---
music | poetry | art | essays | humor