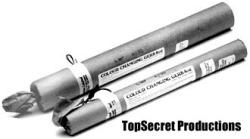 topsecretbeats
primary skill: Producer
additional skills:
genre: Alternative Rock
also: Pop, Punk Rock, Metal
website:
e-mail:
topsecretbeats@yahoo.com
telephone: 323 842-9156
mailing address:TopSecret Productions
645 N Orange Dr #4
Los Angeles Ca 90036
major influences:
similar producers:
location:Los Angeles California
biography
DOSSIER:
Name: James Book
Status: Songwriter, Producer, Musician
Rank: Professional, BMI
Fighting Style: rock, alt/punk/metal, pop
Mission: preserve spirit of Independent Los Angeles Music.
James came to Los Angeles as a teenager 1988 and quickly (by mistake) signed to EMI/SBK with theatrical concept band, Mozart. After disbanding in 1993 and raising money by hawking demo's to Japanese label Teichiku, He founded The Flys and recorded "25 cents" which became the group's first independent release (distributed by Caroline) in 1995. After touring the U.S., Europe and Canada on their own, the second Flys' cd, "Holiday Man" was finished with producer Chris Goss & licensed to Indy label, Trauma with the help of the visionary Mike Ross & his Delicious Vinyl label. The album's single, "Got You (Where I Want You)" reached top-five at modern rock radio, charted for 57 weeks and was featured in MGM film "Disturbing Behavior" starring Katie Holmes who also appeared in the band's video. "Got You" received heavy mtv and radio rotation. The Flys enjoyed subsequent tours Europe as well as rigorous U.S./Canadian tour schedules plus an appearance on The Conan O'brien Show, Party of Five (they played themselves) and support dates for The Rolling Stones and others.
James' music has been featured in film and television productions such as The Crow, Roswell, Sugar & Spice and Dawson's Creek, an expired term with Famous Music Publishing leaves him a free agent for future works.
**** "Precriptions Studios" in Los Angeles is base of operations for TopSecret Productions & TopSecret Records.
Prescriptions is a producion co-op. Partners include members of The Flys, Queens of The Stone Age, Low5 and the Knack.
to make updates or changes send e-mail to contact00@ThisSideofSanity.com with this reference number pd000001
---
This Side of Sanity
presents
lyricists listings
Free capsule summary web pages for independent bands and solo acts. Send your basic information (name, e-mail, phone, mailing address, website, instrument(s), style/genre, general location/country, etc.) to contact00@ThisSideofSanity.com. Keep total text information under 12K and limit of a single JPEG or GIF attachment (smaller than 23k). This is all done by hand, so please be patient on listings being added.
Also, after I find a reliable service, I will be resuming the internet radio station MiloRadio.com — so feel free to submit CDs toMiloRadio.com, PO Box 1361, Tustin, Calif, 92781, USA.
---
song information
---
music | poetry | art | essays | humor