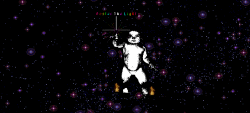 Joules LaHae
formerly: sric2
primary skill: Songwriter - Composer/Lyricist
additional skills: Producer, Keyboards, Vocalist - Female
genre: Alternative Country
also: House, New Age, Children's Music
website:
cd available at:
e-mail:
ieshea@verizon.net
telephone:
mailing address:
signed to: unsigned
major influences: Beatles, Yes, Floyd, Halpern, Brooks, Blues Brothers
similar artists:
location:
biography
Many hi-end awards in international music festivals, published…
Working Project: The Ultimate Mission ~ First 10 pages Spec Script & Script Notes in Final Draft format, suggested collaboration w/Dan Akroyd & Friends re: Blues Brothers III ~ working title: Black & Bluzae ~ 1st of another 3-Sequel BlockBuster Hit Series. Screamin' SoundTrak ready to Rok & Rol! W/A/P/R: sric2 Working titles/demos @ left:
Psci vs Psci Phi ~ [Beta Kappa Konehead] Dan's Tune ~ The Heart of Dan. The encapsulation of a life's work & love. :57 loop recurs featuring the Big E in action. Re-enter: The Interdimensional Jake!
Theme from Black & Bluzae ~ Descent into Mission Control's Partae Central. The epitome of mystery in extreme Light & Sound awray. Enter: The GateKeeper.
Marzae Rok ~ [Mars Rock 840001] Meanwhile, back @ The Club, The Big Bluzae Brotherzae Band, tight in their usual to-the-tick precision, weaves magic over & under dialogue. Gets some very kewl scats by featured members of The Band.
A world-changing children's project, co-written music from which has won major awards in hi-end festivals. Lends itself to various formats w/interactive web @ the fore. Excerpt @ left: Evening Danse. Lyrics/Vocals: sric2 Music/Arr/Per: Mark Kieswetter.
Lay Me Down: MCSF 2nd Place, Cream o' Tonos Pick & other awards. Country & x-over tunes @ left, vocals: the EXTRORDINARY LORI LEFEVRE. Arr/Per: the MASTER, MARK KIESWETTER.
All music w/script outlined for 2 more BlockBuster Broadway Hits ready for collab on script.
On the leading edge of the New Age, healing & experimental music fronts since the 60's w/material on deck. A retired 7th Generation Firewalker w/3 Lightning Hits to credit certainly adds a little flare.
Basically a midi musician w/long-standing composing skills having written the 1st of a long list of compositions in 2nd grade. Much love & gratitude to my beloved parents for these gifts and their heartfelt support thereof.
New: I have more credits coming with music placed that will be coming out by top recording artists this year, maybe even a movie or two.
upcoming shows

location
date
time
price
notes
support live music
record label:
music publisher:
management:
publicity:
to make updates or changes send e-mail to contact00@ThisSideofSanity.com with this reference number sw000004
---
This Side of Sanity
presents
songwriter listings
Free capsule summary web pages for independent bands and solo acts. Send your basic information (name, e-mail, phone, mailing address, website, instrument(s), style/genre, general location/country, etc.) to contact00@ThisSideofSanity.com. Keep total text information under 12K and limit of a single JPEG or GIF attachment (smaller than 23k). This is all done by hand, so please be patient on listings being added.
Also, after I find a reliable service, I will be resuming the internet radio station MiloRadio.com — so feel free to submit CDs toMiloRadio.com, PO Box 1361, Tustin, Calif, 92781, USA.
---
song information
---
music | poetry | art | essays | humor