history of jazz
1800s roots
The African roots of jazz are revealed by such things as blue notes, improvisation, polyrhythms, syncopation, and swing notes.
The earliest jazz featured distinctly African-American rhythms. Tresillo was prominent in New Orleans second line music.

By 1803 Cuban habanera sheet music was widely available in New Orleans. Musicians from New Orleans, Louisiana, and Havana, Cuba, regularly travelled on the twice daily ferry between the two cities. The habanera rhythm (also known as conho, tango-congo, or tango) was a combination of tresillo and the backbeat.

John Storm Roberts stated that "habanera reached the U.S. twenty years before the first rag was published."

An example of the influence of habanera is the piano piece "Ojos Criollos (Danse Cubaine)" by New Orleans native Louis Moreau Gottschalk from 1860.
In 1817 the city of New Orleans designated Congo Square as a location where African slaves could sing and dance on Sunday afternoons. Many of the Black slaves were descendants from West Africa and the Congo River basin.
Sundays when the slaves would meet — that was their free day — he beat out rhythms on the drums at the square — Congo Square they called it…

An elderly black man sits astride a large cylindrical drum. Using his fingers and the edge of his hand, he jabs repeatedly at the drum head — which is around a foot in diameter and probably made from an animal skin — evoking a throbbing pulsation with rapid, sharp strokes. A second drummer, holding his instrument between his knees, joins in, playing with the same staccato attack. A third black man, seated on the ground, plucks at a string instrument, the body of which is roughly fashioned from a calabash. Another calabash has been made into a drum, and a woman beats at it with two short sticks.

—The History of Jazz, by Ted Gioia, 1967, Oxford University Press New York
In 1828 White minstrel Thomas "Daddy" Rice saw a crippled Black stable hand named Jim Crow performing a song and dance called "Jumping Jim Crow". Rice purchased Crow's clothing and prepared a blackface routine featuring the song and dance. Rice started a craze of blackface minstrelsy and was the source of the term "Jim Crow" laws.
In 1866 Congress passed the Civil Rights Act, reversing the 1857 Dred Scott Supreme Court decision, voiding most Black Codes, and officially making Blacks citizens of the United States. Two years later this law was replaced by the 14th Amendment.
By the 18902 widespread Southern segregation and Jim Crow laws brought togeether the Creole (Franco-African) and Black (Anglo-African) populations of New Orleans, helping create jazz and blues from the combination of the two cultural musical heritages. The forces of segregation and Jim Crow pushed talented Black musicians to perform blues and jazz rather than some of the alternative music forms of the time.
Even in the second half of the 20th century, Dr. John performed piano behind a curtain at the New Orleans' Dew Drop Inn because of laws forbidding Blacks and Whites from performing on the same stage.
Ragtime: 1897 to 1918
An important precursor to jazz was ragtime (also spelled rag-time or rag time) music. Ragtime emphasized musical syncopation, which was called a "ragged" rhythm. It began in the red-light districts of the African American communities in St. Louis, Missouri, and New Orleans, Louisiana.
The first published ragtime tune was "Missis-sippi Rag", written by White musician William Krell.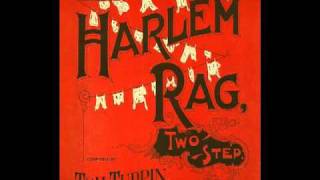 Tom Turpin, a former slave, wrote the ragtime tune "Harlem Rag" in 1892. When the piece was published in 1897, it was the first time an African-American had his or her music published.
Ragtime was introduced to the world at the 1893 Worlds Fair in Chicago, Illinois.

Ernest Hogan was the key innovator and pioneer of ragtime, even inventing the term ragtime. Ernest Hogan wrote the first ragtime hit, "La Pas Ma La" in 1895.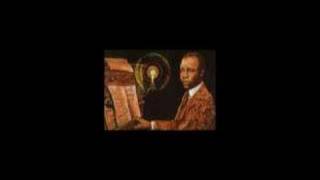 The most famous ragtime composer was Scott Joplin, starting with the 1899 publication of "Maple Leaf Rag" and continuing through other ragtime hits.
In July 1901 the American Federation of Musicians adopted a resolution to do everything in their power to suppress ragtime.
statement by an unnamed emergency president of the A.F.M.

This does not mean that we are to play nothing but Beethoven's symphonies to park Sunday crowds, but it does mean that we will substitute music of some real merit for ragtime trash, and show the people the difference. We don't have to play classics to play good music. We intend to play popular airs instead of a senseless jumble of words and notes. The musicians know what is good, and it the people don't, we will have to teach them.

Why, some bands have almost forgotten how to play real music, and publishers won't think of taking any compositions that are really meritorious. But just see how they snatch Ragtime Skedaddle, and other ridiculous and, in some cases, obscure songs.

The ragtime craze has lowered the standard of American music as compared with other countries. We have a duty as well as business to look after, and we will not give way to a popular demand that is degrading.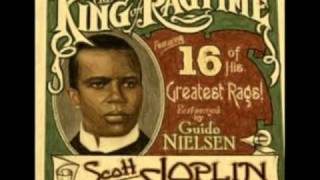 The most famous example of ragtime is Scott Joplin's 1902 "The Entertainer".
Jelly Roll Morton played both ragtime and jazz, including playing Scott Joplin's "Maple Leaf Rag" in the styles of both Missouri ragtime and New Orleans jazz.
1900s: New Orleans
Dixieland Jazz
Jazz came into existence in the whore houses of the notorious Storeyville red light district of New Orleans as entertainment for visiting sailors. This origin repeatedly haunts the reputation of jazz, especially in the early period. By the 1920s there was a sharp division among Black jazz musicians and fans about whether to embrace or repudiate New Orleans jazz. Even to this day, jazz (or variations such as smooth jazz, New Age, light jazz, or otther jazz-like sounds) is the most common soundtrack music for pornographic videos.
Dixieland jazz featured a "front line" (typically a trumpet or cornet, trombone, and clarinet) and a "rhythm section" (at least two of banjo or guitar, string bass or tuba, piano, and drums). One instrument (usually the trumpet) would play the melody (or variations on the melody), while the other front line instruments improvised around the melody, creating a polyphonic sound. Dixieland was named after the highly successul Original Dixieland Jass Band.
Some of the important famous jazz musicians to come out of the city during this period were Jelly Roll Morton, clarinetists Sidney Bechet, Johnny Dodds, and Jimmy Noone, and cornetist Joe "King" Oliver and his student Louis Armstrong.
Joe "King" Oliver was the first jazz band director. He took a basic meoldy and improvised jazz with it.
"New Orleans had a great tradition of celebration. Opera, military marching bands, folk music, the blues, different types of church music, ragtime, echoes of traditional African drumming, and all of the dance styles that went with this music could be heard and seen throughout the city. When all of these kinds of music blended into one, jazz was born." —Wynton Marsalis
New Orleans jazz piano players "[s]eated at the piano with a carefree air that a king might envy, their box-back coats flowing over the stool, their Stetsons pulled over their eyes and cigars at a forty-five degree angle, … would 'whip the ivories' to marvelous chords and hidden racy meanings." —The Negro and His Music, by Alain Locke, 1936
Black musicians are reported using "ganga" in New Orlean's Storeyville section. From 1910 through the 1930s, the Public Safety Commissioners and District Attorneys of New Orleans blamed Black musicians' use of marijuana for their refusal to wear blackface. White performers wore blackface to play the part of Blacks (such as Al Jolson when singing the song "Swanee"). Throughout the American South (and to a lesser degree, other parts of the U.S.) Black musicians were banned from performing on stages. To get around the law, Black performers would apply blackface and pretend to be a White performer in blackface. Black musicians started rebelling against the practice and insisted on performing as themselves.
New Orleans city officials claimed that jazz was a very powerful form of "voodoo" music. The power of the music was supposedly so great that it forced even decent White women to tap their feet. In 1917 the city of New Orleans closed down Storeyville to stop jazz. Black musicians moved up the Mississippi River, to Memphis, Kansas City, St. Louis, and Chicago, where anti-jazz laws were soon passed.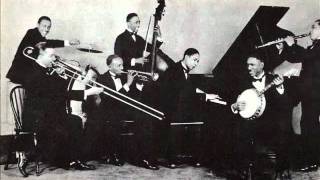 Jelly Roll Morton claimed to be the creator of jazz. He wrote "Black Bottom Stomp", an example of New Orleans jazz, and his band, the Red Hot Pppers, recorded the song in 1926.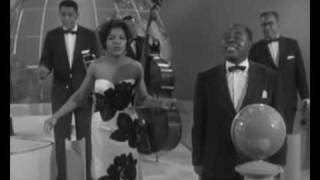 Louis Armstrong's "When The Saints Go Marching In" is a classic Dixieland jazz song that remains well known beyond jazz fans.
1902
Pianist Jelly Roll Morton claimed to be the inventor of jazz (originally called "jass"). See etymology at the top of this page.
Lincoln Park became a popular jazz and ragtime venue. Lincoln Park was a noted amusement park in New Orleans, Louisiana from 1902 to 1930. It was located in the Gert Town section of the city on the downtown side of Carrollton Avenue between Oleander and Foshay Streets (near where Earhart Boulevard intersects Carrollton now). It was devoted to amusements for the city's African American population. Early jazz musicians such as Buddy Bolden, Bunk Johnson, and Freddie Keppard were heard here. John Robichaux's Orchestra was a regular feature. The park also had a skating rink, and featured hot-air balloon ascensions on weekends.
As Blacks started moving to the North to take industrial jobs opened up by World War I stopping the flow of cheap European labor, an urban Black audeience came into existence and Black musicians recorded "race records", records made by Black musicians for the urban Black audience.
In 1912 the first east coast social club for African Americans, the Arch Social Club lounge and restaurant, opened in Baltimore, Maryland. The club featured jazz music, and continues to feature jazz music to this day.
W.C. Handy, the father of the Blues, considered jazz as an important step in the continuum of Black music: spirituals, ragtime, the blues, and jazz.
1917 first jazz recording
Freddie Keppard, a Black trumpeter from New Orleans, was offered the chance to record the first jazz recording, but declined because of fears that a recording would make it easier for others to steal his music.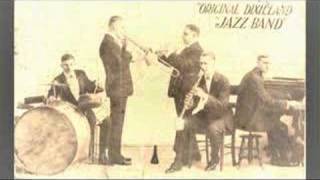 The first jazz song ever released on a recording was Original Dixieland Jass Band's 1917 "Livery Stable Blues" backed with "Dixie Jass Band One-Step".
The Original Dixieland Jass Band was an all-White musical group that copied the style of Black jazz musicians. The popularity of the recording propelled interest in jazz in Chicago and New York City at a time when jazz music was being chased out of New Orleans.
"I don't like to hear someone put down Dixieland. Those people who say there's no music but bop are just stupid; it shows how much they don't know." —Miles Davis
1920s
By the 1920s the central focal point of jazz had moved to Chicago, with such famous jazz musicians as Louis Armstrong, Johnny Dodds, Earl Hines, and King Oliver.
Chicago jazz, also called hot jazz, was a faster version of Dixieland that transitioned from 2-beat to 4-beat and introduced the first elements of Swing.
New York City also made major contributions to jazz because it was the center for music publishing in the United States. Stride piano, which developed from ragtime, was popular in New York. James Reese Europe experimented with a large jazz orchestra. New Orleans musician Clarence Williams moved to New York City and recorded jazz and blues.
Following World War I, Black music, literature, poetry, dance, and visual art flourished in Harlem, New York, a period known as the Harlem Renaissance. By the late 1920s the center of jazz music had moved from Chicago to New York City.
The Lindy Hop dance craze was based on hot jazz as played in Harlem, New York.
Throughout the 1920s interracial music was rare, with Black musicians playing the "hot" style of New Orleans and White musicians playing a "sweet" style that Neil Leonard wrote "produced soft, dreamy, subtly exotic effects, often presenting a real beauty of tonal coloring."
"If the truth were known about the origin of the word 'Jazz' it would never be mentioned in polite society." —Étude, Sept 1924
There is an excellent essay on this comment at Some Thoughts on Jazz as Music, as Revolt, as Mystique.
Duke Ellington moved from New York City to Washington, D.C., in the early 1920s.
The Tulsa Race Riot of 1921 occurred in the Greenwood neighborhood of Tulsa, Oklahoma. Greenwood was the center of a significant Black community, with many Black owned businesses and a thriving jazz scene. The riot started when white lynch mob burned down 35 square blocks of Black homes and businesses. The American Red Cross estimated more than 300 dead.
By 1922 Louis Armstrong moved to Chicago.
Traditionalists (of Western Classical music) claimed that jazz was culturally inferior and greatly resisted its spread among White audiences.
In 1923 Fletcher Henderson put together a pioneering orchestra at the Cotton Club. This band featured Coleman Hawkins and Don Redman. When Fletcher Henderson brought in Louis Armstrong, his band developed a jazz sound that started the swing era.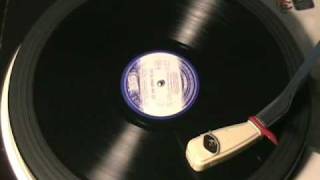 Ma Rainey and Her Georgia Jazz Band (featuring Louis Armstrong on cornet) recorded "See See Rider" in 1924. The song became a blues standard recorded by more than a hundred artists.
In 1925 J.A. Rogers wrote that in jazz's "barbaric rhythm and exuberance there is something of the bamboula, a wild, abandoned dance of the West African and Haitian Negro."
Mrs. Marx Obendorfer wrote "Jazz originally was the accompaniment of the voodoo dancer, stimulating the half-crazed barbarian to the vilest deeds … [It] has also been employed by other barbaric people to stimulate vrutality and sensuality."
Dr. Florence Richards, medical director at a girls' high school wrote that jazz's influence was "as harmful and degrading to civilized races as it always has been among savages from whom we borrowed it."
Milton Mezzrow, jazz clarinetist, wrote about jazz in the 1920s, "jazz was called 'nigger music' and 'whorehouse music' and 'nice' people turned their noses up at it."
Alain Locke wrote that jazz dancing "a series of snake-like gyrations and weird contortions of seemingly agonized bodies and limbs."
By 1926 Louis Armstrong's distinctive style of singing, known as "scat catches", spread to other jazz musicians.
"Through his [Louis Armstrong] clear, warm sound, unbelievable sense of swing, perfect grasp of harmony, and supremely intelligent and melodic improvisations, he taught us all to play jazz." —Wynton Marsalis
"You can't okay nothing on modern trumpet that doesn't come from him [Louis Armstrong], not even modern shit. Never. Not even one time. He had great feeling up in his playing and he always played on the beat. I just loved the way he played and sang." —Miles Davis
Ernest Newman wrote in The Sunday Times, "The World of Music", 4 September 1927, "Jazz is not a 'form' but a collection of tags and tricks."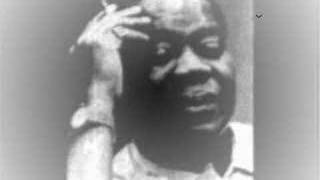 Joe "King" Oliver's "West End Blues" was recorded first by King Oliver and his Dixie Syncopators for Brunswick Records on June 11, 1928, but the famous version was recorded by Louis Armstrong and His Hot Five on June 28, 1928.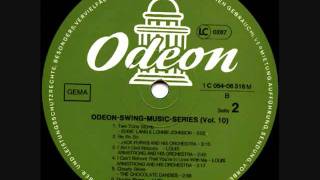 In 1928 Louis Armstrong (trumpet) and Earl Hines (piano) recorded some of the most important jazz of this period, including their duet "Weather Bird".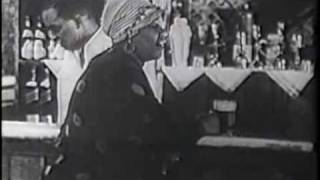 The only film of Bessie Smith singing was created in 1929, based on her 1925 version of W.C. Handy's "St. Louis Blues", which featured Louis Armstrong. Bessie Smith became known as the Empress of the Blues.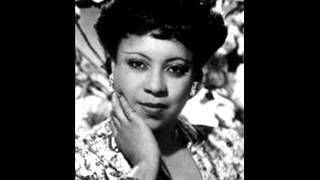 "Creole Love Call" was recorded by the Duke Ellington and his Orchestra in October 1927 and features Adelaide Hall's wordless vocals. This recording launched both Duke Ellington and Adelaide Hall to mainstream success. Joe "King" Oliver sued because the melody was the same as King's 1923 recording of "Camp Meeting Blues" with his Creole Jazz Band. King lost because of problems with his paperwork. In 1928 Duke Ellington opened the "Rhythmania" revue at Harlem's Cotton Club, featuring Adelaide Hall on "Creole Love Song". [More information at the song video.]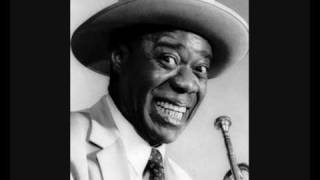 In 1928 Louis Armstrong had a hit with the Dixieland jazz song "Basin Street Blues".
Duke Ellington said, "By and large, jazz has always been the kind of man you wouldn't want your daughter to associate with."
"At least one day out of the year all musicians should just put their instruments down, and give thanks to Duke Ellington." —Miles Davis
1930s Swing
The Swing Era featured big bands, such as Duke Ellington, Count Basie, Fletcher Henderson, Paul Whiteman, and Benny Goodman.
A major contributor to the start of the Swing Era was White musician Benny Goodman making use of Black jazz arrangements. large bands, both Black and White, toured the United States and were played on the radio. The general public tended to think of Swing when it thought of jazz.
Jazz vocalists, such as Ella Fitzgerald, Billie Hoiiday, and Fats Walker, became famous.
In 2000 Louis Armstrong was asked to define the rhythmic concept of swing and replied, "If you have to ask, you'll never know."
In 1930, one year after recording "Muggles" (a song about marijuana), Louis Armstrong was arrested in Los Angeles for possession of a single marijuana cigarette and was jailed for 10 days until he agreed to leave the state of California and not return for two years.
Benny Goodman, at the urging of his brother-in-law John Hammond, created an openly desegregated band with Teddy Wilson, Lionel Hampton, and Charlie Christian. His band could not play in much of the South.
In 1935 Benny Goodman, a popular White bandleader and clarenist, hired Black pianist Teddy Wilson. In 1936 Goodman hired vibraphonist Lionel Hampton and drummer Gene Kupra.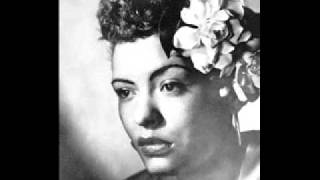 Billie Holiday recorded "Strange Fruit", based on a poem by New York high school teacher Abe Meerpool about the 1930 lynching of Rhomas Shipp and Abram Smith. Rare live version: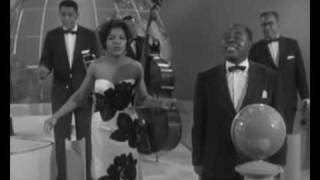 In 1938 Louis Armstrong had a hit with the Dixieland jazz version of the American gospel hymn "When The Saints Go Marching In".
Nazi oppression
In the 1920s, jazz became popular in Berlin, Germany, first featuring Josephine Baker and Revue Negré, followed by authentic American jazz musicians and bands.
Adolf Hitler's National Socialist (Nazi) party sought to close down the active jazz scene in Berlin, Germany, by having his brown shirts make noisy disruptions at jazz performances. The Nazis called jazz a "transfusion of Negro blood", "Jewish-influenced Negro music", and "filthy bacterium".
Upon coming into power in 1933, Hitler unleashed a Gestapo campaign against jazz for the "moral cleaning of the German body." Jazz fans, called Swing Heinis or Swinglugend (Swing Youth), were viewed with suspicion for the way they dressed.
According to journalist and jazz expert Bert Noglik, in 1933 the Nazis persecuted Jewish, Gypsy, and jazz musicians and started a propaganda campaign against "Nigger music", forbidding German radio stations from playing any jazz. "The swinging, free attitude of jazz contradicted the Nazi ideal of synchronizing society to a a march step by order."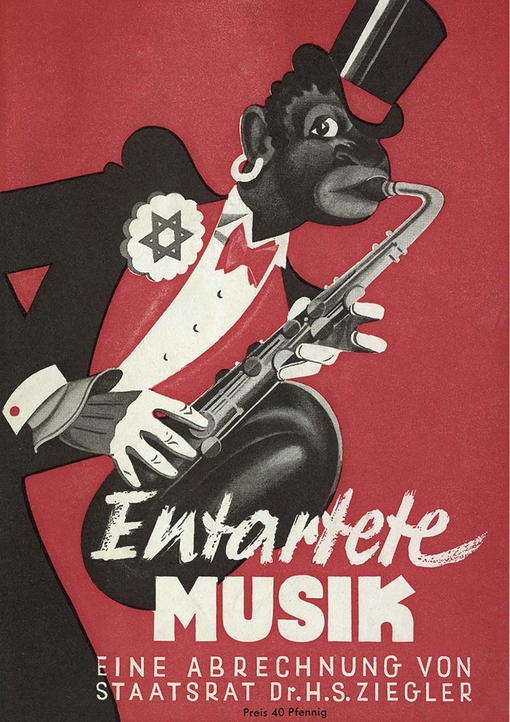 Title page of the brochure "Entartete Musik", or "Degenerate Music", 1938
The Nazis were highly suspicious of any music that couldn't be used for marching. The Nazis considered the saxophone to be the epitomy of "un-Germanic".
German jazz musicians including Carlo Bohländer and Emil Mangelsdorff illegally played jazzz at the Frankfurt Hot-Club. Later in the 1960s and 1970s, Frankfurt am Main (the capital of the state of Hesse) was the center of German jazz.
Czech writer Josef Skvorecky recorded what he called "control-freak hatred of jazz" in regulations issued by a Gauleiter (regional Nazi official) for local dance orchestras in Nazi-occupied Czech territory.
Pieces in foxtrot rhythm (so-called swing) are not to exceed 20% of the repertoires of light orchestras and dance bands;
In this so-called jazz type repertoire, preference is to be given to compositions in a major key and to lyrics expressing joy in life rather than Jewishly gloomy lyrics;
As to tempo, preference is also to be given to brisk compositions over slow ones so-called blues); however, the pace must not exceed a certain degree of allegro, commensurate with the Aryan sense of discipline and moderation. On no account will Negroid excesses in tempo (so-called hot jazz) or in solo performances (so-called breaks) be tolerated;
So-called jazz compositions may contain at most 10% syncopation; the remainder must consist of a natural legato movement devoid of the hysterical rhythmic reverses characteristic of the barbarian races and conductive to dark instincts alien to the German people (so-called riffs);
Strictly prohibited is the use of instruments alien to the German spirit (so-called cowbells, flexatone, brushes, etc.) as well as all mutes which turn the noble sound of wind and brass instruments into a Jewish-Freemasonic yowl (so-called wa-wa, hat, etc.);
Also prohibited are so-called drum breaks longer than half a bar in four-quarter beat (except in stylized military marches);
The double bass must be played solely with the bow in so-called jazz compositions;
Plucking of the strings is prohibited, since it is damaging to the instrument and detrimental to Aryan musicality; if a so-called pizzicato effect is absolutely desirable for the character of the composition, strict care must be taken lest the string be allowed to patter on the sordine, which is henceforth forbidden;
Musicians are likewise forbidden to make vocal improvisations (so-called scat);
All light orchestras and dance bands are advised to restrict the use of saxophones of all keys and to substitute for them the violin-cello, the viola or possibly a suitable folk instrument.
Hamburg became the center of the Swinglugend (Swing Youth) resistance against the Nazis. The Gestapo detained, interrograted, and tortured the Swing Boys and Swing Girls. On January 26, 1942, Heinrich Himmler, head of the SS, ordered the arrest of the "rignleaders" of the Swing Youth. Between 40 and 70 of the Swing Youth were deported to nazi concentration camps. Boys under 18 were sent to the Jugendschutzlager (Youth detention camp) at Moringen and girls were sent to the camp at Uckermark, near Ravensbrück. After March 1942 adult jazz fans and Jewish swing musicians were deported to Thereslenstadt or concentration camps in Bergen-Bergen, Buchenwald, Hazungen, Dora-Mittelbau, Neuengamme, Ravensbrück, Sachenhausen, or Auschwitz.
Günter Discher recalled impromptu jazz performances during breaks while forced into labor at a munitions plant near the Moringen youth detention camp, "The salt mine where we worked had really nice acoustics. One of us played on the cartridges, these were like wooden boxes, and he would play drums with some sticks. We improvised all sorts of things. Sometimes it sounded horrible. Either way, we had successfully gotten through our so-called breakfast break. It was a survival strategy."
The Swing Girls at the Ravensbrück camp sang to their fellow prisoners after lights-out in a group led by sisters Jutta and Inga Madlung. Jutta Madlung recalled, "Sometimes a night, ater lights out, we were quite precocious and would cover the windows with our bed sheets and then we would sing. … They liked it and were happy about the variety it brought whenever we sang 'In the Mood' or 'Bei mir bist du schoen' or 'A Tisket, a Tasket' or whatever."
More than 3,000 German Black men were arrested and placed in concentration camps for playing jazz music.
The Gypsies of France and western Europe, known as the Manouches, combined traditional Gypsy luthiery and music with American jazz influences. Approxmately one and a half million of the six million people killed in the Holocaust were Gypsies. The Gypsy or Roma term for the Holocaust is the Porajmos, or "devouring". Under the Nuremberg laws, the Roma and the Jews were defined as "enemies of the race-based state." The Nazis actually started their persecutions with the Gypsies because laws against Gypsies already existed in the German Weimar Republic. Jazz musician Django Reinhardt was a Manouche Gypsy.
1940s Bebop
Bebop is a very intellectual form of jazz.
Coleman Hawkins, a jazz composer and saxophonist, put together a big band in 1940 and recorded bebop.
"If you really understand the meaning of bebop, you understand the meaning of freedom." —Thelonious Monk
Nathaniel Mackey described the bebop revolution's replacement of swing, "The white appropriation and commercialization of swing resulted in a music that was less improvisatory, less dependent on the inventiveness of the soloists, than was the case with music played by frican Americans."
federal war against jazz
From 1943 to 1948, Harry Anslinger, first Commissioner of the U.S. Treasury Department's Federal Bureau of Narcotics (FBN), ordered his agents to observe jazzz and swing musicians.
On October 24, 1947, Anslinger wrote to all of his agents ordering them to prepare to conduct a national mass arrest of jazz and swing musicians for marijuana use.
"Please prepare all cases in your jurisdiction involving musicians in violation of the marihuana laws. We will have a great National round-up arrest of all such persons on a single day. I will let you know what day."
Among the jazz musicians Anslinger planned to arrest were: Louis Armstrong, Dizzy Gillespie, Thelonious Monk, Count Basie, Jimmy Dorsey, Duke Ellington, Lionel Hampton, and Cab Calloway.
One example of file on a jazz musician:
"Defendant is a colored man in Camden, Texas, born ----, is 5' 8" tall, 165 lbs., black complexion, black hair, black eyes. He has scars on left forehead, and a tattoo of a dagger and the word ----, on his forearm. He is a musician and plays the trumpet in small 'hot bands.' He has a very large mouth and thick lips which earned him his name of --------. He is a marijuana smoker."
In 1978, Larry Sloman interviewed Dr. James Munch, Anslinger's close friend and FBN chemist, about the campaign against jazz musicians.
Sloman: "Why did he [Anslinger] want to go after them [the jazz/swing musicians] so much?"

Dr. Munch: "Because the chief effect as far as they [Anslinger, FBN] were concerned was that it lengthened the sense of time, and therefore they could get more grace beats into their music than they could if they simply followed the written [musical] copy."

Sloman: "What's wrong with that?"

Dr. Munch: "In other words, if you are a musician, you are going to play the thing [music] the way it is printed on a sheet. But, if you're using marijuana, you are going to work in about twice as much music in between the first note and the second note. That's what made jazz musicians. The idea that they could jazz things up, liven them up, you see."

Sloman: "Oh, I see."
In 1948, Anslinger testified before a Senate Committee. He stated "I need more agents."
The Senators asked why.
Anslinger replied, "Because there are people out there violating the marijuana laws."
"Who?"
"Musicians," Anslinger explained. "And I don't mean good musicians; I mean jazz musicians."
Within 24 hours 76 newspaper ediorials critized Anslinger.
In 1948, Assistant Secretary of the Treasury Department Edward H. Foley called off Anslinger's plans for a National ROund-Up Arrest of jazz musicians.
Dizzy Gillespie
"The first time you hear Dizzy Gillespie play the trumpet, you may think that the tape was recorded at the wrong speed. He played so high, so fast, so correctly " —Wynton Marsalis
1950s Latin and Afro-Cuban Jazz
"Afro-Cuban jazz celebrates a collective musical history. Through its percussive beat, it unites ragtime, blues, swing, and the various grooves of Cuban music. It proclaims our shared musical heritage." —Wynton Marsalis
Communist oppression
On July 3, 1950, jazz and classical pianist and singer Hazel Scott premiered The Hazel Scott Show on the DuMont Television Network, the first woman of color to have her own television show. Senator Joseph McCarthy arranged to have Hazel Scott called to appear before the House Un-American Activities Committee. Her television show was cancelled on September 29, 1950. By the late 1950s, Hazel Scott fled to Paris, France to escape persecution.
Throughout the 1930s and 1940s, the Soviet Union engaged in "vicous xenophobic persecution of jazz fans and musicians," according to Uta G. Poiger. "Attackers associated the music with unbridled sexuality, homosexuality, degeneracy, and bourgeois decadence."
In 1957 Reginald Rudorf, a radio host and journalist, was arrested in East Germany for promoting jazz music starting after the end of World War II.
The Soviet government investigated fans of "decadent Western jazz." Jazz was considered "in the vanguard of a Yankee cultural assault."
In 1958 the head of the Soviet Union's State Committee for Cultural Exchanges with Foreign Countries rejected a proposed visit by Louis Armstrong without explanation.
In 1959 the Soviet Union forbid any jazz musicians from performing at the 1959 Moscow Fair, July 25 to September 5 in Moscow's Sokolniki Park.
Down Beat questioned why there was no jazz included in the American entertainment package to the 1959 Moscow Fair.
The American entertainment was organized by Ed Sullivan. Sullivan's spokesperson Gene Schott replied to Down Beat's criticism by claiming "they want a high type of 'typical American' entertainment, not an intellectual program."
Down Beat pointed out that "high-type" entertainment was "a troupe of novelty snake dancers, saucer=spinners, and tightrope walkers, some accordion and harmonica music, one opera star, … three girl singers, a man who spits out lighted electric bulbs—and Ed Sullivan."
Louis Armstrong's manager Joe Glaser defended Ed Sullivan and revealed that he had attempted to convince the Soviet officials to allow jazz.
In 1962 Benny Goodman became the first jazz musician to tour the Soviet Union for the State Department, performing thirty shows in six Soviet cities from May 28, 1962, to July 8, 1962. This tour occurred while Soviet Premier Nikita Khrushchev was jamming Voice of America, including the popular Willis Conover jazz programs.
In 1987 Communist Czechoslovakia arrested members of the Jazz Section of the Czech Musicians Union for "operating an illegal enterprise."
1960s
Max Roach and his wife Abbey Lincoln recorded We Insist! Freedom Now Suite to promote equal rights for all Americans.
Duke Ellington receives the President's Gold medal of Honor.
1970s
U.S. President Jimmy Carter hosts a jazz concert in the White House to honor Charles Mingus.
1980s
In 1983 the U.S. Postal Service honors Scoot Joplin with a commenorative postage stamp.
1990s
In 1999 John O'Farrell wrote, "Music is a journey. Jazz is getting lost."
In 1999 Kenny G released a single where he overdubbed Louis Armstrong's "What A Wodnerful World". Pat Metheny said, "When Kenny G decided that it was appropriate for him to defile the music of the man who is probably the greatest jazz musician that has ever lived by spewing his lame-ass, jive, pseudo bluesy, out-of-tune, noodling, wimped out, fucked up playing all over one the great Louis' tracks (even one of his lesser ones), he did something that I would not have imagined possible."
2000s
In 2001 Julliard introduces a program that exclusively covers jazz.
In 2003 Australian jazz singer Grace Knight organized a nude protest of 750 women against George Bush's 2003 American invasion of Iraq.
In 2009 Duke Ellington is depicted on the District of Columbia quarter dollar, becoming the first African American to be honored on a U.S. circulating coin.